I've posted two new wreaths in my Etsy store! I'm loving making my wreaths and I'm working on a green and gold one right now. I just sold the red and green Christmas wreath - which is so cool!
The blue and silver one is so beautiful! It has two bells on it and several specialty ornaments, bought just for this wreath. Check it out at http://www.etsy.com/listing/85138479/ice-ice-blue-ornament-wreath.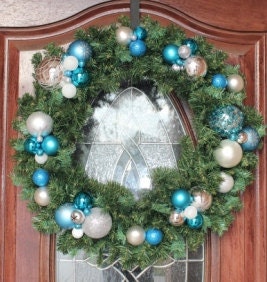 The purple and silver one is awesome too! This one has some glittery ornaments on it which make it so sparkly. I love all the different shades of purple. You can check out more pics at: http://www.etsy.com/listing/85137744/purple-and-silver-ornament-wreath.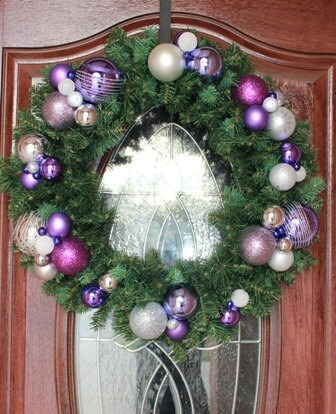 Spread the word! Pass it along!
xoxo - Stef